Climate change is one of the defining issues of our time and an existential threat for democracy:
It is having visible consequences for governance through its many impacts, for example on food security, migration flows, deepened inequalities, increased violence and recurring pandemics.
The ability of democracy to deal with climate change will become a test case for its capacity as a political system to successfully confront existential issues for humankind.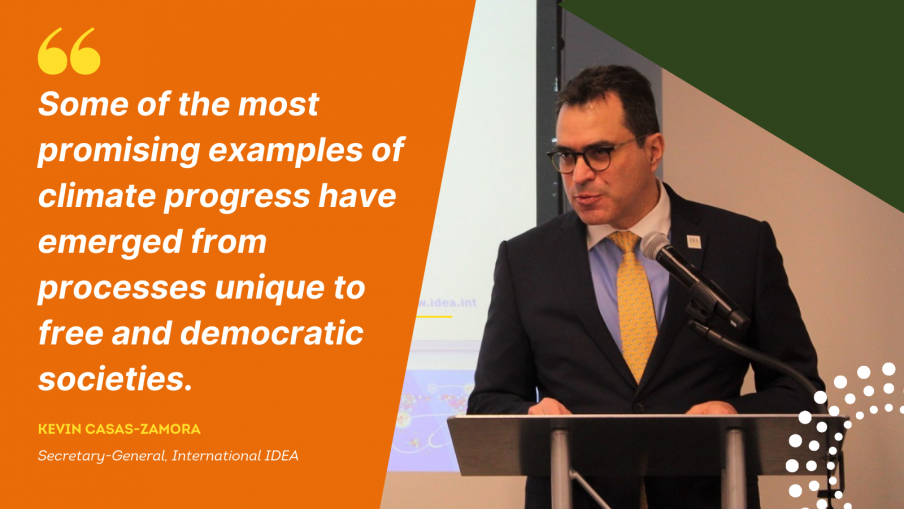 While democracies comprise over half of emissions of greenhouse gases globally, democracy can also be one of our best antidotes against climate disruption. 
For example through: 
Climate laws strengthened further by parliamentarians
Ambitious emission targets required by independent courts
The civic movements and organisations led by youth, all prompted and enabled by the free flow of information and freedom of expression.
The 2030 Sustainable Development Agenda places a sustainable environment at the centre of global development policy. Parliamentarians need to dare to invest in legislation and measures that might not see a payoff until several electoral cycles later. This rarely happens spontaneously, but it can happen through  the right incentives that enable political actors in a democracy successfully to tackle long term and multi-generational challenges.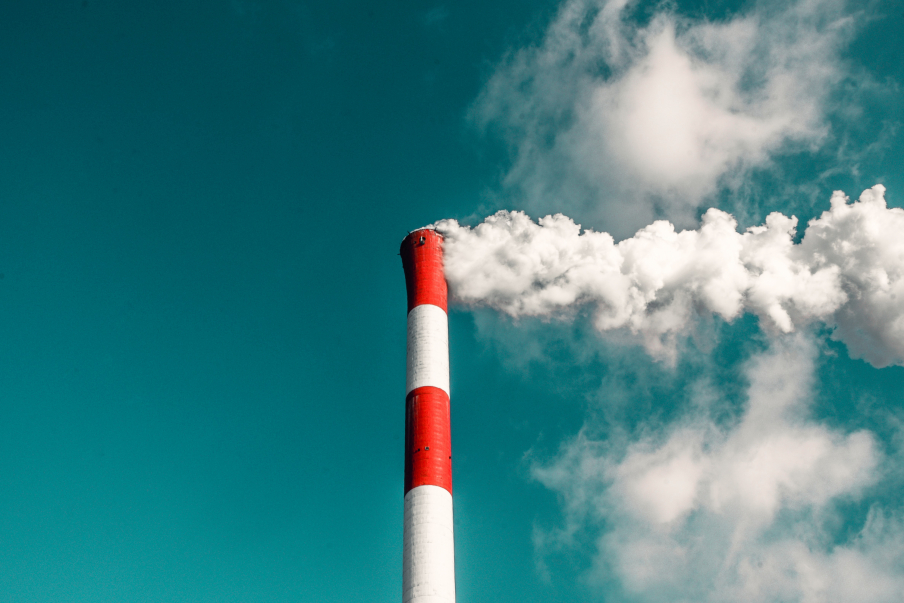 INTER PARES supports parliaments and parliamentarians in taking a lead to tackle climate change through:
The development, parliamentary scrutiny, and adoption of framework legislation to respond to climate change
Ensuring that national policy frameworks, and parliamentary oversight, are guided by the SDGs. 
Re-visioning national budgets from the perspective of environmental protection and climate action to ensure the provision of funding for environmental commitments but also to foster the transition to a green economy. 
Advancing international thinking on environmental protection and climate change through parliamentary diplomacy. 
Engaging citizens in the development and oversight of climate change policy, including through Citizens' Assemblies. 
To do so, INTER PARES has developed:
INTER PARES also contributed to the joint publication "Parliaments and the Paris Agreement", released in September 2021, and exploring how parliaments from across the world have responded to the Paris Agreement, five years after the climate pledges were first made.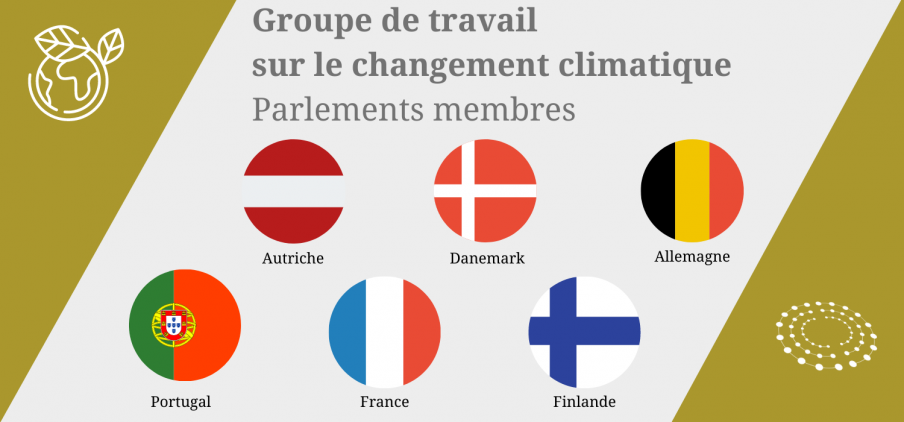 Expertise
To guide the sharing of climate expertise with partner parliaments INTER PARES also set up a Climate Change Reference Group, comprised of:
6 EU Member State Parliaments (Austria, Denmark, Finland, France, Germany and Portugal)
The Inter-Parliamentary Union.