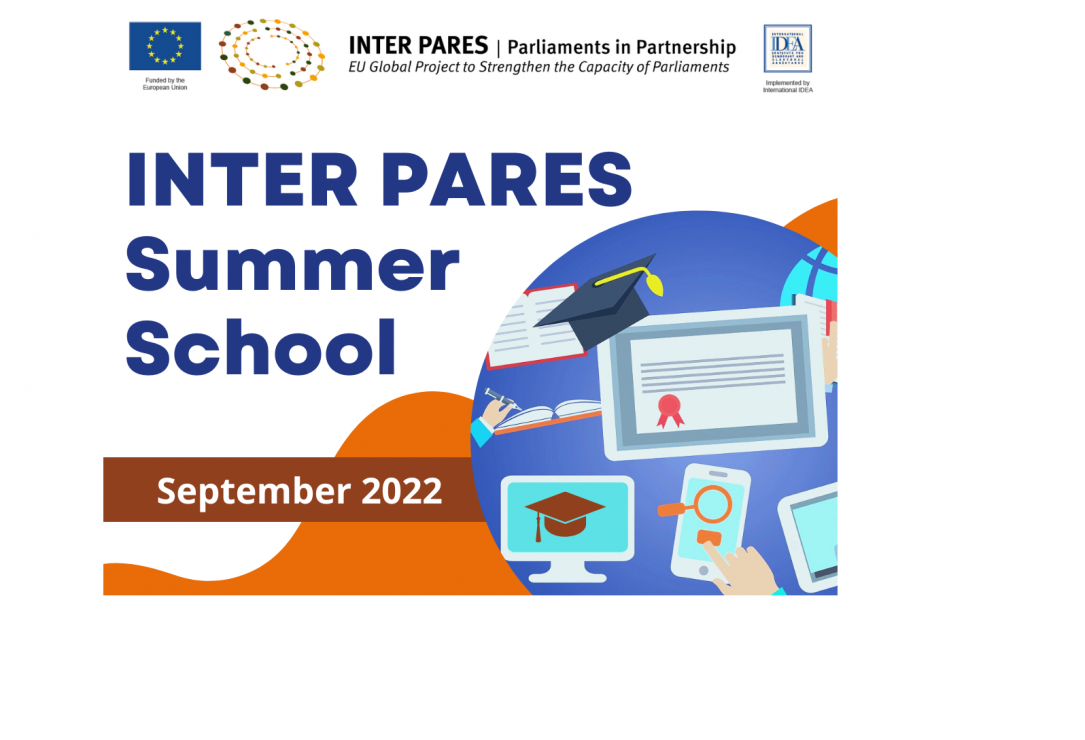 Online
INTER PARES Summer School
September 2022
The INTER PARES Summer School is an online initiative that builds on the AGORA e-learning courses. Across a total of six workshops, the programme focuses on the core parliamentary functions (oversight, law-making, legislative drafting, representation and budgeting) and on the role of parliamentary committees.  Each workshop allows participants to further explore these subjects with the guidance of the course authors, who will moderate these sessions.  
Participants are invited to register for the full programme, or for one or more courses of their choice. They will be certified accordingly, upon completion of each workshop. 
Participants are strongly encouraged to take the relevant e-learning course(s) before joining their selected workshops. They will be invited to submit one or two short papers (max 750 words) on key points of interest in each course, and to share any questions or comments with the moderator in advance. In line with the INTER PARES approach, this programme will integrate peer learning and exchange with parliamentary staff across the partnership.   
The programme is open to all staff of INTER PARES partner parliaments and EU Member State Parliaments. INTER PARES warmly welcomes participation from larger cohorts per parliament. 
SUMMER SCHOOL SCHEDULE:
Week 1
Wednesday, 7 September, 12:00-15:00 CEST: Oversight (with Prof. Olivier Rozenberg)
Thursday, 8 September, 12:00-15:00 CEST: Representation  (with Prof. Helen Xanthaki)
Week 2
Wednesday, 14 September, 12:00-15:00 CEST: Comparative Law-making (with Prof. Nicola Lupo)
Thursday, 15 September, 12:00-15:00 CEST: Legislative drafting (with Prof Cristina Leston-Bandeira)
Week 3
Wednesday, 21 September, 12:00-15:00 CEST: Committees (with Dr. Tim Mickler)
Thursday, 22 September, 12:00-15:00 CEST: Budgeting (with Dr. Kristen Heim)
In case of any questions, please contact Lotte Geunis l.geunis@idea.int
Deadline to register: 31 August 2022
We are looking forward to welcoming you in September!
Online
INTER PARES Summer School
Subscribe