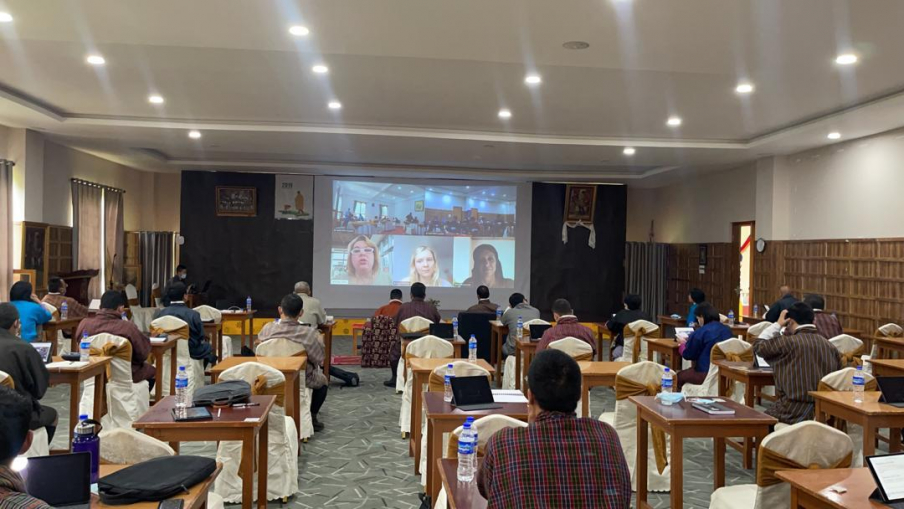 On 12-15 July 2021, 61 Members of Parliament and parliamentary staff of the National Assembly and National Council of Bhutan participated in the Seminar that aimed to introduce them to a holistic approach to pre- and post-legislative scrutiny as a means for effective law-making in a parliamentary setting.
The workshop included lectures, group exercises, as well as interactive practitioners sessions with parliamentary experts from the parliaments of Ireland, Italy, Poland and the Czech Republic.
Participants were also invited to take the online course on parliamentary oversight available on the AGORA platform.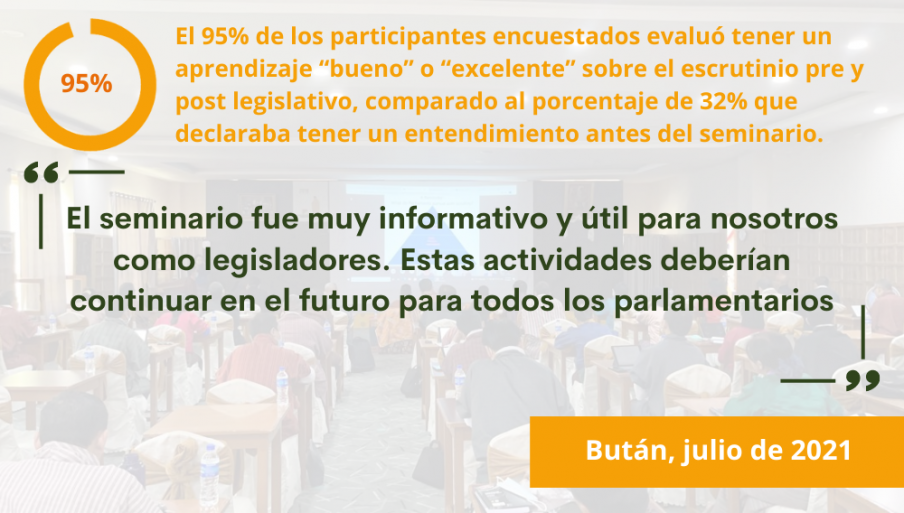 A committee guide on pre and post legislative scrutiny will be drafted to further support parliamentarians in their role. The INTER PARES Partnership with the Parliament of Bhutan continues its programming and activities remotely at this time and we will update our partnership page as we progress in the next few months.