On 12-15 July 2021, 57 staff members from the National Assembly and National Council of Bhutan participated in the research training  with online participation from international experts.
The training aimed to provide Assistant Research Officers and other parliamentary staff (committee, legal, research) with the capacity and skills that enable them to carry out qualitative research and use research-based evidence to support MPs in their legislative and oversight roles
It also provided the opportunity to exchange experiences and expertise with colleagues in Research Departments in the EU Member State Parliaments of the Czech Republic, Denmark, Greece, Hungary and the Slovak Republic. The Manager of the AGORA platform, the Portal for Parliamentary Development, also participated.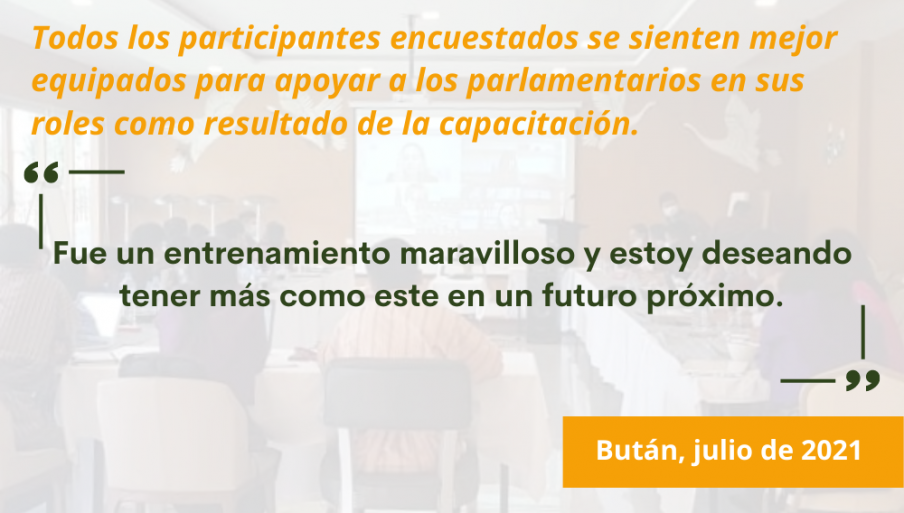 The sessions covered the following topics:
Roles and responsibilities of research departments 
Parliamentary research principles and techniques 
Preparations for parliamentary research assignments 
How to write and structure the research paper 
Participants also practiced how to prepare background information on a draft bill and how to develop comparative analysis.
A follow up on-the-job training will be organised in the second part of the year to further build the capacity of parliamentary research staff in Bhutan.