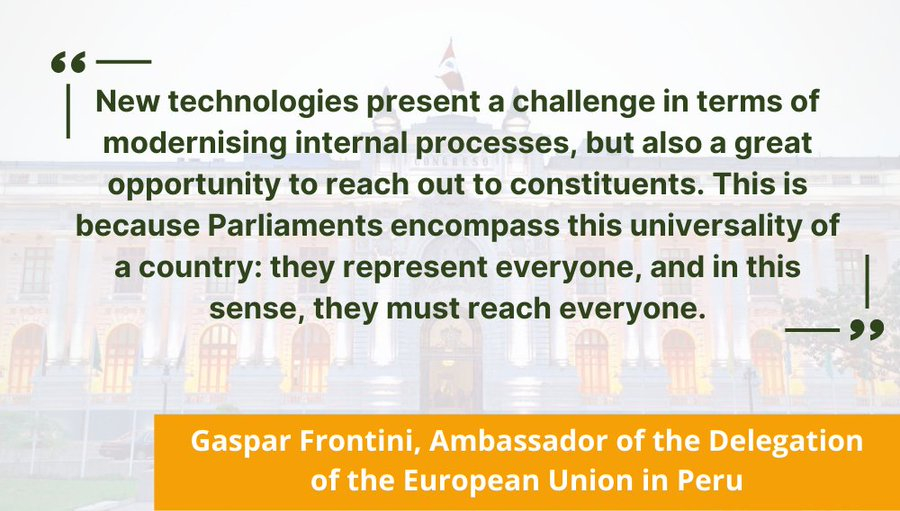 On 6 May 2022, 44 parliamentary staff of the Congress of the Republic of Perú participated in a hybrid seminar with representatives of EU, European and Latin American parliaments, and the International Parliamentary Union.
In the seminar, staff from the Parliaments of Spain, the Czech Republic, Ireland, Portugal, Argentina, the UK, and Wales, as well as experts from the Inter-Parliamentary Union and the University of Lisbon spoke about the innovative use of communications technology, digital crowdsourcing platforms for public feedback and communicating and engaging with marginalised groups. All the speakers presented initiatives and strategies adopted by Parliaments around the world that the Congress of the Republic of Peru can draw upon. 
INTER PARES will continue to work with the Congress on this topic and others as part of its partnership. 
The seminar was organised with the Mission in Peru of International IDEA and the EU in Peru.