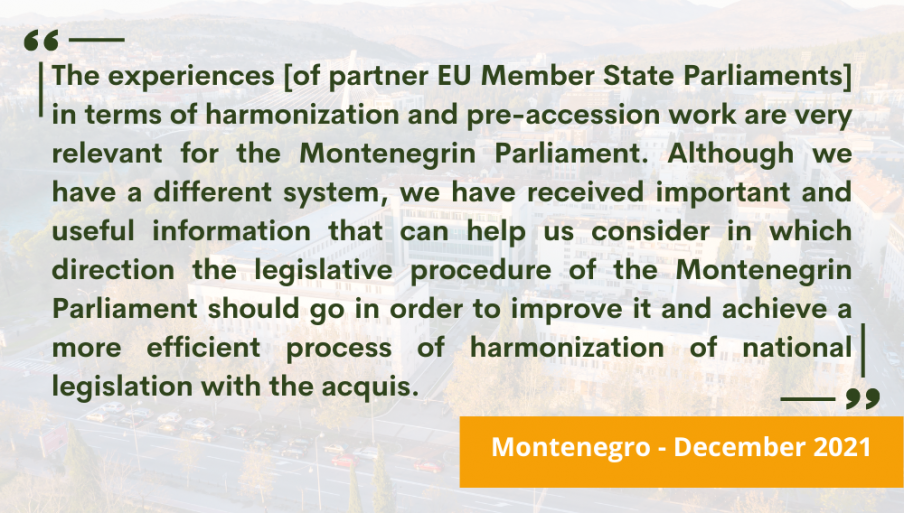 On Thursday 9 December 2021, 17 staff working with Committees and the Parliamentary Institute of the Parliament of Montenegro participated in a virtual workshop and experience exchange on legal harmonization techniques, together with Staff from the Parliaments of Croatia, the Czech Republic and Hungary.
The three EU Member State Parliaments availed high-level staff including;
The Head of the European Affairs Department (and former Secretary of the European Integration Committee) from the Croatian Parliament;
The Director of the Parliamentary Institute of the Parliament of the Czech Republic,
The Head of the Secretariat as well as the Senior Parliamentary Expert working with the Committee on European Affairs from the Parliament of Hungary.
These experts made presentations and responded to questions about;
How they organized their processes and procedures for parliamentary harmonization of legislation during the pre-accession period, with a review of what aspects worked best and what were the pitfalls.

How their committee and Parliamentary Institute staff provide expert assistance to MPs covering EU policy and legal analysis, table of concordance check, knowledge and skills capabilities.