Peer-to-peer partnership
Montenegro
Priority 1
Strengthening Parliamentary Oversight Functions by identifying innovative and efficient ways to improve the implementation of oversight mechanisms
Priority 2
Further Strengthening of the Committee Secretariats' Staff Capacities for Legal Harmonization
EU Member States Parliaments
EU Member States Parliaments
On October 3 – 7 and 11 – 14, two separate in-person delegations visited the Parliament of Montenegro. Staff from the Parliaments of Austria, Croatia, the Czech Republic, the French Senate, and the Hellenic Parliament assisted INTER PARES and the Parliament of Montenegro to conduct baseline assessments for each priority. The teams had discussions with MPs and staff and co-developed a work plan. The team also met and coordinated with the EU Delegation to Montenegro.
The project work plans were approved by the Parliament of Montenegro on November 19.  The plans combine knowledge exchanges for MPs with staff training and support for development of specific tools and procedures to enhance parliamentary practice under each priority.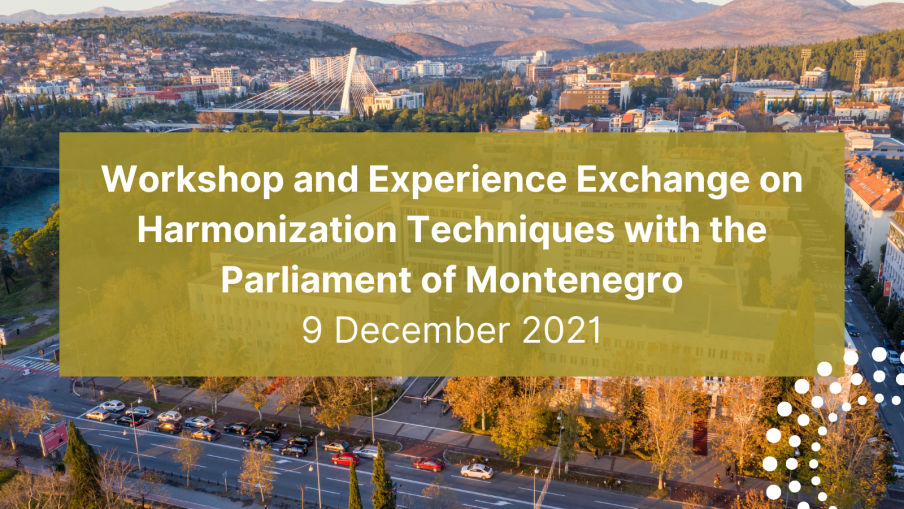 On Thursday 9 December 2021, 17 staff working with Committees and the Parliamentary Institute of the Parliament of Montenegro participated in a virtual workshop and experience exchange on legal harmonization techniques, together with Staff from the Parliaments of Croatia, the Czech Republic and Hungary.