PEER-TO-PEER PARTNERSHIP
Montenegro
PRIORITY 1
Strengthening Parliamentary Oversight Functions by identifying innovative and efficient ways to improve the implementation of oversight mechanisms
PRIORITY 2
Further Strengthening of the Committee Secretariats' Staff Capacities for Legal Harmonization
EU Member States Parliaments
EU Member States Parliaments
On April 7, 2022, 16 staff members from the Montenegrin Parliament participated in an online event to hear about how different European Member State Parliaments organize Orientation training for new Members of Parliament.
EUMSP staff from the Parliaments of Austria, the Czech Republic, and the Hellenic Parliaments shared their experiences on the practices they deploy to organize MP orientations, including when they are carried out, who conducts the orientation, what is covered and how, and how if MPs receive any inductions about carrying out their oversight duties. The aim of the activity was to assist the Montenegrin Parliament Secretariat to think about how they might start an orientation program for new Members.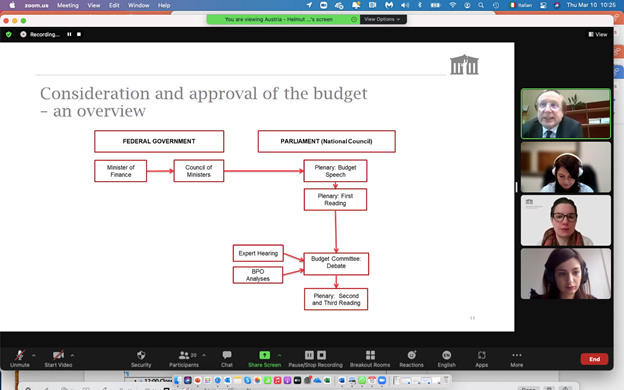 On March 10, 2022, 21 staff from the Montenegrin Parliament met with Mr. Helmut Berger from the Austrian Parliamentary Budget office.  This workshop was the first activity under the INTER PARES partnership with the Parliament of Montenegro and EUMSP partners regarding the partnership Priority 1: Strengthening the oversight function of the Parliament.  Mr. Berger made a presentation in three parts which described: 
The fiscal governance framework in Austria and the Role of Parliament in the Austrian Budget Process.
Austria's Fiscal Framework and how the Federal Organic Budget Act (2013) enhanced fiscal governance by Parliament. 
How and why the PBO was established, and its purpose as an independent office with high-quality expertise, which is required to ensure transparency, submitting reports to all political parties and online.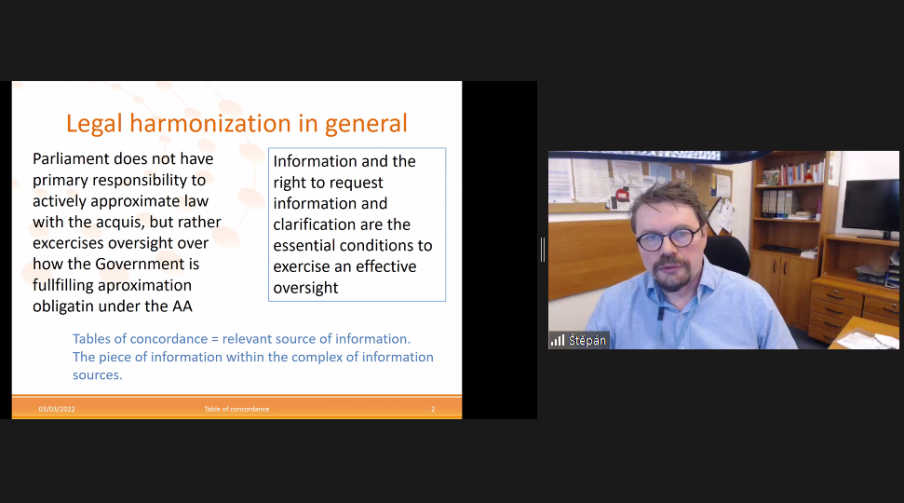 In February and March, INTER PARES and partners organized a series of virtual workshops to support committee and research staff knowledge and skills to support their development of enhanced procedures for harmonizing legislation to the EU Acquis Communautaire.  The three workshops aimed to share specific methods and tools used by the Croatian and Czech Republic Parliaments to
Identify information sources needed for harmonization,
Prepare reports on EU sectoral policies and,
Review the tables of concordance that summarize and describe the level of harmonization of each piece of legislation submitted for parliamentary review and approval.
Each of these trainings were attended by approximately 30 staff, of the General Secretariat of the Parliament of Montenegro, drawn from a wide range of sectoral committees and the Parliamentary Institute.