Harnessing the potential of Information and Communication Technologies (ICTs) enables parliaments to make their working methods more effective, accountable and transparent. Covid-19 has only accelerated this shift towards digital ways of working, but importantly, many parliaments face challenges on their digital transformation trajectory.
At the same time, parliaments are more open today to innovative ideas. They are more likely to work remotely, rely on cloud-based technologies and apply agile solutions to existing challenges. Becoming more effective in their use of digital tools remains an imperative, both to enhance parliamentary practice and to expand public participation.
Centre for Innovation in Parliament (CIP) - IPU
The INTER PARES project supports parliaments in their digital transformation through the Inter-Parliamentary Union (IPU)'s Centre for Innovation in Parliament, through funding support of 300.000 EUR for the period 2019-2022.
Launched in December 2018, the center's key activities are carried out in regional and thematic hubs, located within host parliaments. There are currently eight hubs: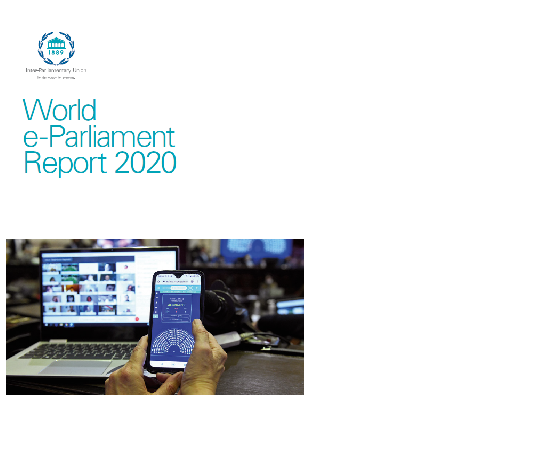 World e-Parliament Report 2020
This report provides lessons from the pandemic and a detailed analysis of the overall ICT situation in parliaments in 2020 in the areas of governance, management, systems and infrastructure, transparency and public engagement. The report is based on data from 116 parliaments and focus groups involving 49 parliaments.
Find out more about the Innovation Tracker, the blog about recent innovations in the way parliaments do their work.
Webinars on transforming parliament
Find out more about the webinar series on transforming parliament that unpacked strategic issues such as how parliaments can make data more accessible, and how to measure parliamentary performance.
- Developed by the CIP's Open Data Hub (hosted by Brazil's Chamber of Deputies) and the IT Governance Hub (hosted by the European Parliament).
Connecting parliaments in times of crisis
In response to the challenges posed by the pandemic, the CIP has provided increased technical advice and support to parliaments around the world, through the creation of informal WhatsApp groups, giving parliaments the opportunity to connect and learn from each other.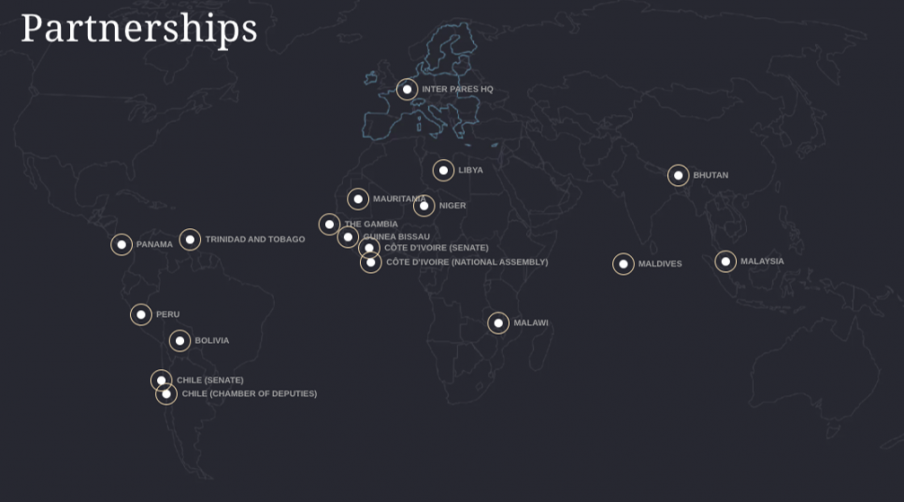 Peer-to-peer partnerships and digital transformation needs
The INTER PARES programme supports partner Parliaments in their efforts to strengthen institutional communication, e-parliament initiatives, enhanced communication with citizens and modernization of ICT tools, through the following priorities: