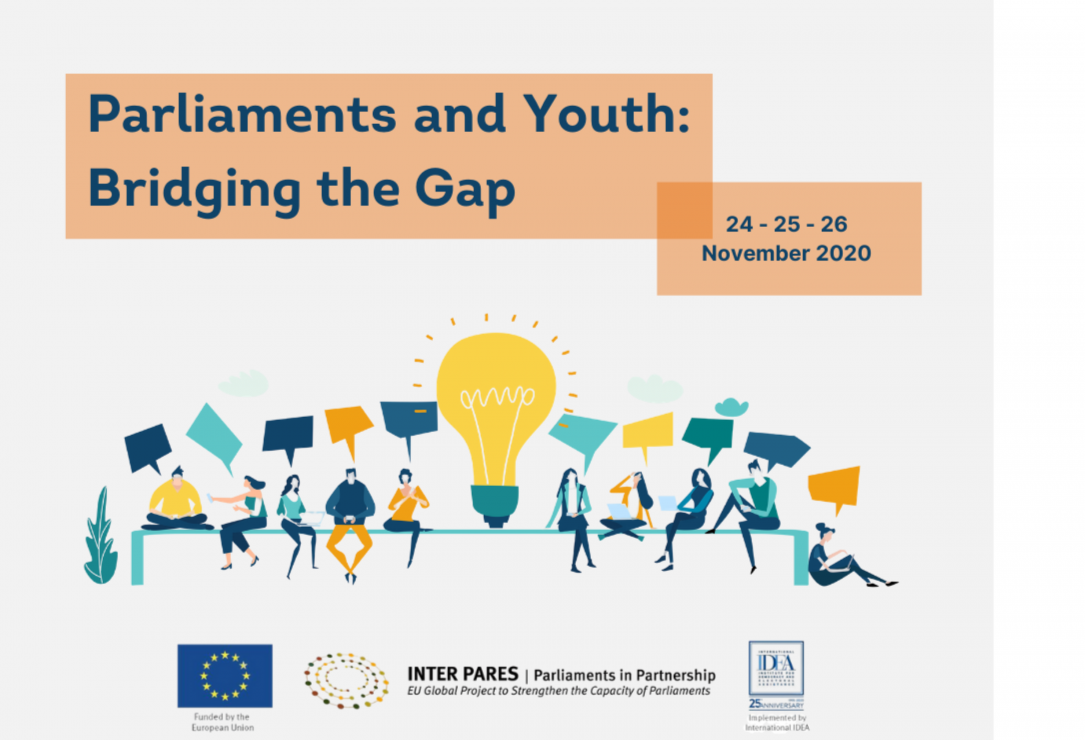 Online
CLOSED: Call for expressions of interest for youth organizations/projects
Past Event - 24, 25 and 26 November
Call for expressions of interest for youth organizations/projects to participate in the "Parliaments and Youth: Bridging the Gap" online workshop on 24, 25 and 26 November 2020  
Deadline 15 November 21:00 CET 
INTER PARES| Parliaments in Partnership – EU Global Project to Strengthen the Capacity of Parliaments is organising a workshop – "Parliaments and Youth: Bridging the Gap". The workshop will examine the current status of youth participation in parliamentary work and decision-making, and how parliaments can effectively engage young people.  
This workshop will bring together participants from EU Member State Parliaments, Partner Parliaments from around the world, EU institutions, and organisations working closely on youth representation and participation in order to:  
Examine current best practices, tools and projects to engage young people being implemented by parliaments across the European Union and beyond; 
Brainstorm around new and innovative ways for youth engagement with parliaments;  
Explore how INTER PARES can support parliaments in their work and engagement with youth. 
This interactive workshop will take place online via WebEx Trainings on 24, 25 and 26 November 2020 between 12 pm – 2 pm CET.  
Note that due to limited capacity we can only accept applications from applicants who are involved in youth organizations/projects. If you are a member of a youth organization working in the field of youth participation and engagement of young people in the work of parliament – please express your interest via the "Sign Up" form on the right side of the page.  
Young people are strongly encouraged to apply. 
For any questions or queries please contact e.botanina@idea.int
We are looking forward to receiving your application! 
Online
CLOSED: Call for expressions of interest for youth organizations/projects
Subscribe