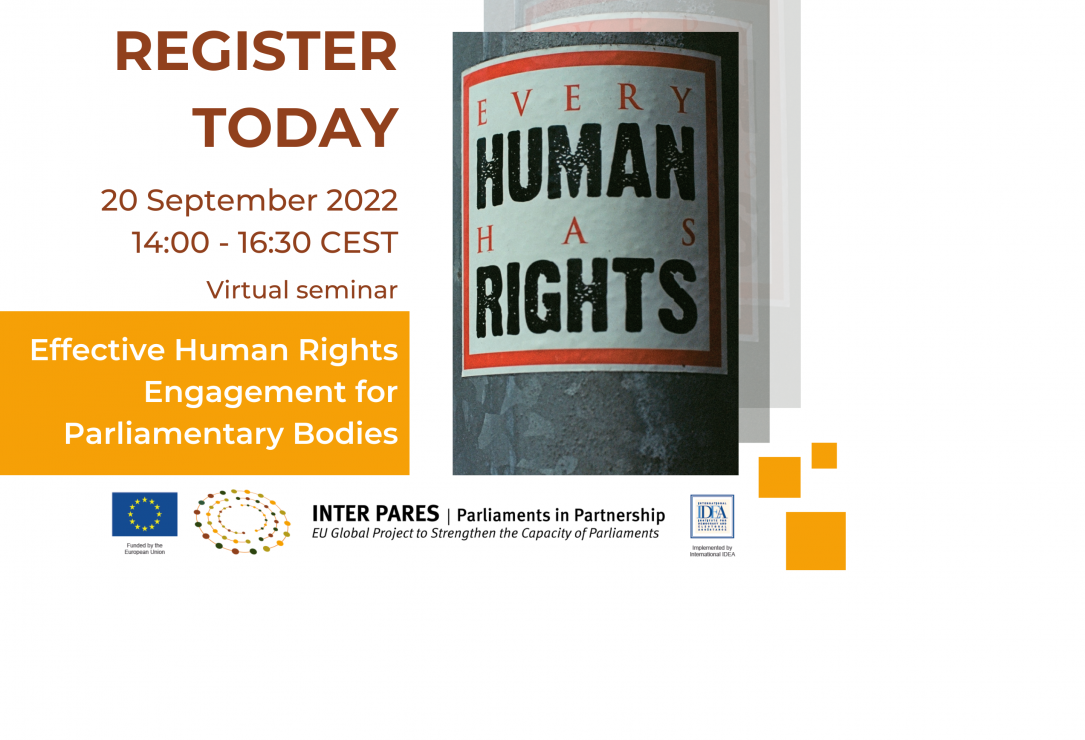 Effective Human Rights Engagement for Parliamentary Bodies: A Toolkit Launch Event
INTER PARES | Parliaments in Partnership – EU Global Project to Strengthen the Capacity of Parliaments aims to strengthen representative and inclusive democracy through support to the effective functioning of parliaments in partner countries, by enhancing their legislative, oversight, representative, budgetary and administrative functions. It puts a special focus on six cross-cutting themes, including human rights.
As part of its activities to promote research, knowledge-sharing and parliamentary innovation, INTER PARES brought on board Kirsten Roberts Lyer, PhD, expert on parliaments and human rights and associate professor at the Central European University, to develop a toolkit on effective human rights engagement for parliamentary bodies.
The toolkit was published in conjunction with a launch event on 20 September 2022 that reinforced the position of parliaments as key human rights actors. The dialogue was structured around three panels that focused on different key actors in the human-rights ecosystem: 1) members of the parliamentary human-rights committee; 2) national and regional human-rights stakeholders that engage with parliaments; and 3) intergovernmental organisations that promote standards for parliamentary human rights engagement.
Registration was closed on 19 September 2022.
Watch the event recording:
Effective Human Rights Engagement for Parliamentary Bodies: A Toolkit Launch Event
Subscribe