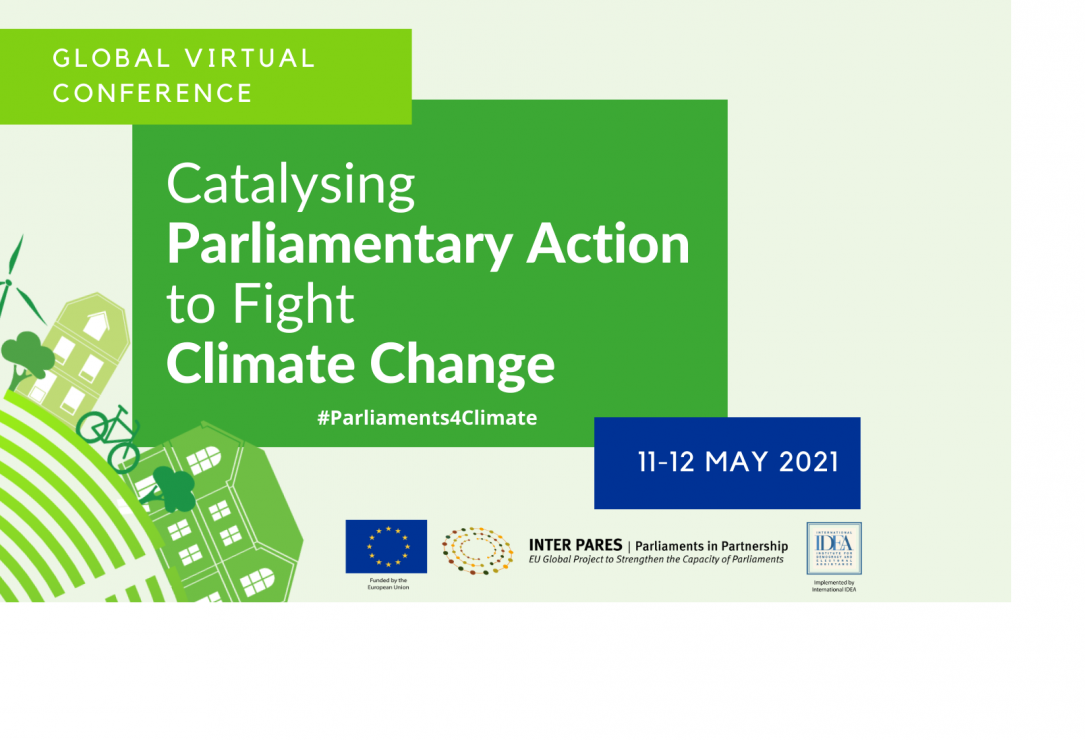 Global Virtual Conference 'Catalysing Parliamentary Action to Fight Climate Change'
Past Event - 11-12 May 2021
INTER PARES | Parliaments in Partnership – EU Global Project to Strengthen the Capacity of Parliaments invites you to the first of its kind Global Virtual Conference 'Catalysing Parliamentary Action to Fight Climate Change', taking place on 11-12 May 2021.
The 'Catalysing Parliamentary Action to Fight Climate Change' conference will share best European and international practices and lessons learned on parliamentary action on climate change with INTER PARES partners and other parliaments around the world.
The conference will expose participants to a range of parliamentary innovations on climate change, highlighting the key areas of parliamentary responsibility, including of course legislation, oversight, representation, and the national budget.
Simultaneous interpretation was provided in Spanish and French.
For any questions or queries please contact interpares@idea.int
Stay tuned and follow us on Twitter, Facebook, LinkedIn and Instagram and share your thoughts on the topic using the #Parliaments4Climate hashtag.
- Watch the INTER PARES Virtual Exhibition Video: Parliaments Good Environmental Practices (English version, French version, Spanish version)
- Read Further Good Environmental Practices of Parliaments
Registration was closed on 12 May.
Global Virtual Conference 'Catalysing Parliamentary Action to Fight Climate Change'
Subscribe