"Gender equality is more than a human right - it is also key to development, well-being and good governance."*
Parliaments have a key role in ensuring that everyone is properly represented in decision-making, and that legislation and government actions consider the needs and experiences of women and men on an equal basis.
Gender balance in decision-making is essential for legitimacy, fairness, and better outcomes for citizens. And gender equality is an important factor in the process of democratisation, not just a consequence of it.
INTER PARES focuses particularly on the Sustainable Development Goal 5.5. "Ensuring women's full and effective participation and equal opportunities for leadership at all levels of decision-making in political, economic and public life".
Gender equality is both mainstreamed throughout the INTER PARES project, ensuring all activities are gender-inclusive and responsive, and also a focus of specific initiatives to support gender-sensitive parliaments and the equal participation of women in all aspects of parliamentary work.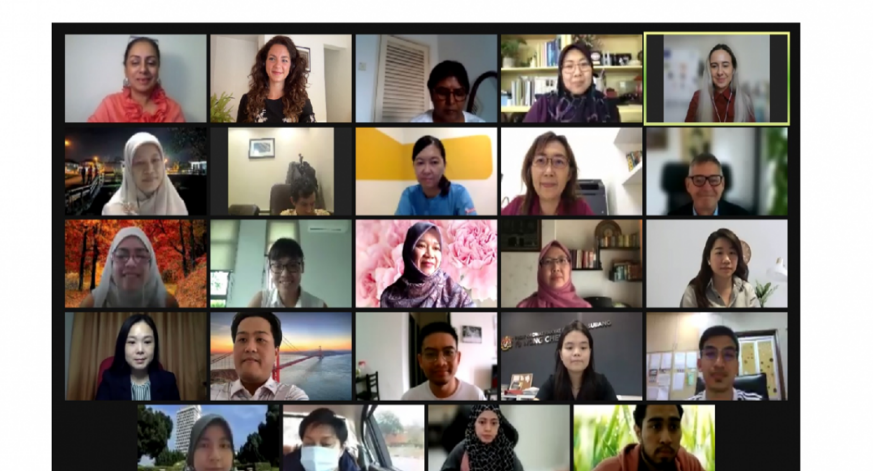 INTER PARES Partnership activities on gender-sensitive scrutiny
Bhutan, March-April 2021 with the Bhutan Network for Empowering Women (BNEW) (Workshop)
Malaysia, June 2021, with ENGENDER (Workshop)
The Gambia, May 2021 (session)
Maldives, January 2021 (session)
Chile, October 2021 (Workshop)

"This workshop will help in our discussions at the Parliament when making crucial decisions that impact women and men differently."
HE Lyonpo Wangchuk Namgyel, Hon. Speaker of the National Assembly of Bhutan
Knowledge products and resources
This handbook is designed for parliamentarians, officials, civil society, and democracy-support organisations. It provides a practical and flexible model for gender-sensitive scrutiny, which has been trialled in workshops with partner parliaments. It also contains case studies from EU Member States and partner parliaments.
This course is produced by international gender expert Dr Sonia Palmieri and supports parliamentary staff in understanding and fulfilling the obligations established by the international normative frameworks on gender-sensitive parliaments.
Women in Parliaments: Beyond Numbers update, and World Parliaments Gender Impact Database (Forthcoming in 2022)
Women in Parliaments: Beyond Numbers is a handbook, first published in 1998 and last updated in 2005. It identifies the obstacles to winning election to parliament that women face, and provides suggestions and options for overcoming them. The handbook gathers knowledge and practical experience from around the world, and draws on women's experiences from different regions in their struggle for gender equality in politics.
INTER PARES will establish a Gender Impact Database that will notably inform the next edition of Women in Parliaments: Beyond Numbers.
Gender-Sensitive Scrutiny - Quick country guides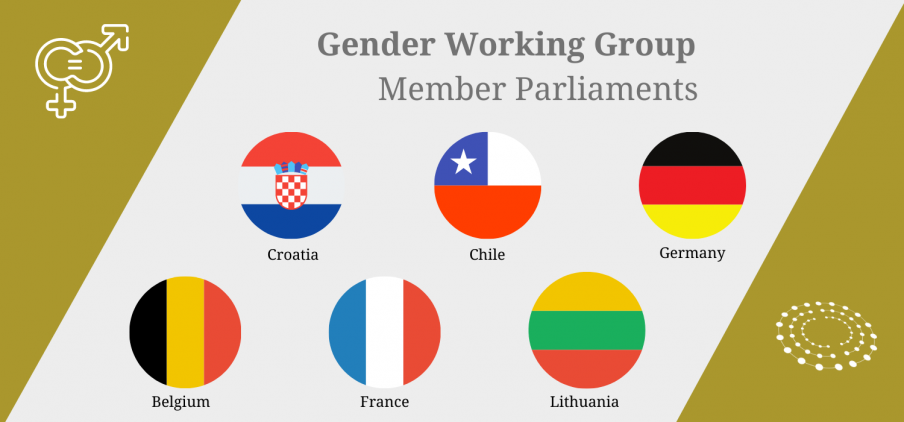 Expertise
INTER PARES conducted a baseline review of institutional expertise and approaches to gender mainstreaming in EU Member States Parliaments through a workshop in 2019.
A Gender Working Group was established in 2021 to provide expert guidance and input into activities and knowledge products. The Working Group is comprised of parliamentary staff from EU Member States and partner countries (Croatia, Chile, Germany, Belgium, Lithuania and France), and will guide the development of the programme's gender strategy (Forthcoming, autumn 2021).
* INTER PARES, Gender-sensitive scrutiny: a guide to more effective law-making and oversight
Cover Photo by Oliver Cole on Unsplash