On 25-28 January, 17 parliamentary staff from the Parliament of the Republic of Maldives (The People's Majlis) participated in a 5-day Seminar on legislative drafting, as part of the INTER PARES partnership with the People's Majlis and co-organised with the Inter-Parliamentary Union. 
This hybrid seminar (with online and on-site participation) covered the following topics:
The challenge of good legislation and the role of Parliaments
Principles and tools for designing effective laws
Parliaments and ex ante scrutiny of legislation
Parliaments and ex-post scrutiny of legislation
Amendments and delegated legislation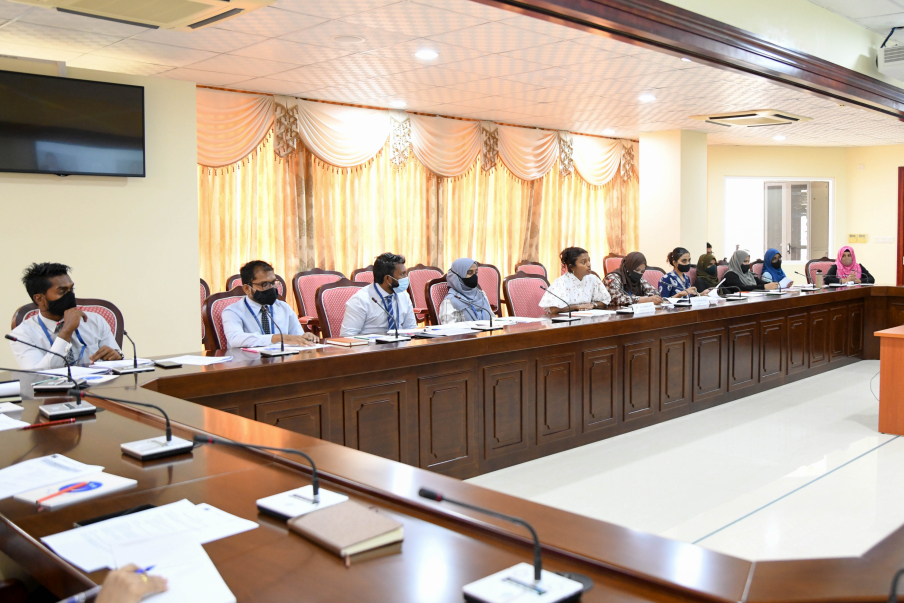 The seminar started in the morning with two-hour theoretical lectures delivered by Dr. Maria Mousmouti, one of the widely known expert in legislative drafting and a visiting lecturer at Institute of Advanced Legal Studies.
In the afternoon, the 1-hour practitioner sessions provided the opportunity for the participants to exchange with parliamentary experts from 9 other parliaments (the Slovak Republic, Italy, Wales, Ireland, Poland, Namibia, Czech Republic, Sri Lanka, and the Netherlands) and from the New Zealand Centre for Global Studies and the Westminster Foundation for Democracy (WFD). The participants were able to engage with the experts through interactive Q&A sessions.
The seminar gathered 17 staff from the People's Majlis, with the required COVID-19 safety measures in place. All other participants and parliamentary experts joined online via the WebEx platform.