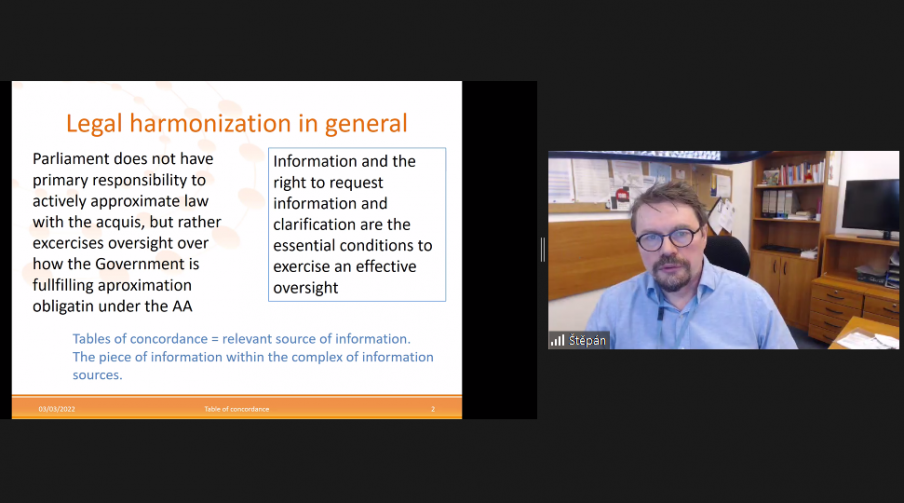 In February and March, INTER PARES and partners organized a series of virtual workshops to enhance committee and research staff knowledge and skills to support their development of enhanced procedures for harmonizing legislation to the EU Acquis Communautaire. 
Following a December 2021 staff experience exchange with Croatian, Czech Republic, and Hungarian Parliaments and Montenegrin colleagues about the processes and approaches the EUMSPs used to harmonize their legislation when they were acceding to the EU, INTER PARES and partners organized three workshops in February and March 2022 to share specific methods and tools used by the Parliaments of Croatia and Czech Republic to a) identify information sources needed for harmonization, b) prepare reports on EU sectoral policies and c) review the tables of concordance that summarize and describe the level of harmonization of each piece of legislation submitted for parliamentary review and approval.
Each of these trainings was attended by approximately 30 staff members of the General Secretariat of the Parliament of Montenegro, drawn from a wide range of sectoral committees and the Parliamentary Institute.   Overall, 90% of staff responding to an exit questionnaire reported both satisfaction with the events and increased knowledge after the event.